After endless troubleshooting just a note to myself and other people who facing this strange issue. Google does not index the Tower / AWX pages pretty well. Since Ansible Tower 3.0.0 you need the specify the extra_vars in the survey otherwise the extra_vars parameter will be ignored. You can read more about this here .
You can add vars in your survey like this: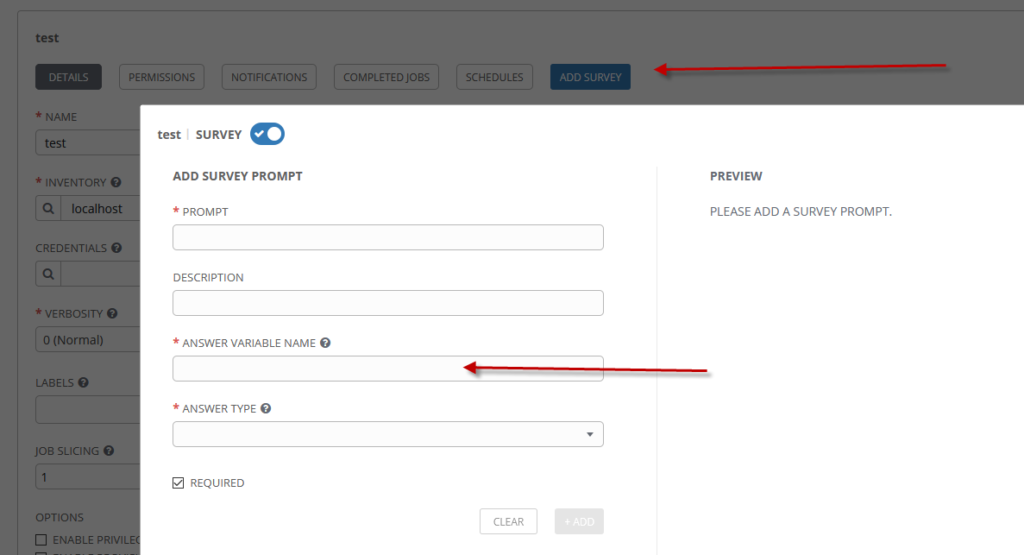 In PowerShell it looks like this:
More information about how to script against the AWX Rest api you can find here.
awx api extra_vars powershell
$myObj

=

[

PSCustomObject

]

@

{

$myObject

=

[

PSCustomObject

]

@

{

$JBody

=

$myObject

|

ConvertTo-Json

$jobId

=

Get-AnsibleJobTemplate

-Name

$JobTemplate

Invoke-AnsibleRequest

-fullpath

"/api/v2/job_templates/$($jobid.id)/launch/"

-Method

POST

-Body

$JBody